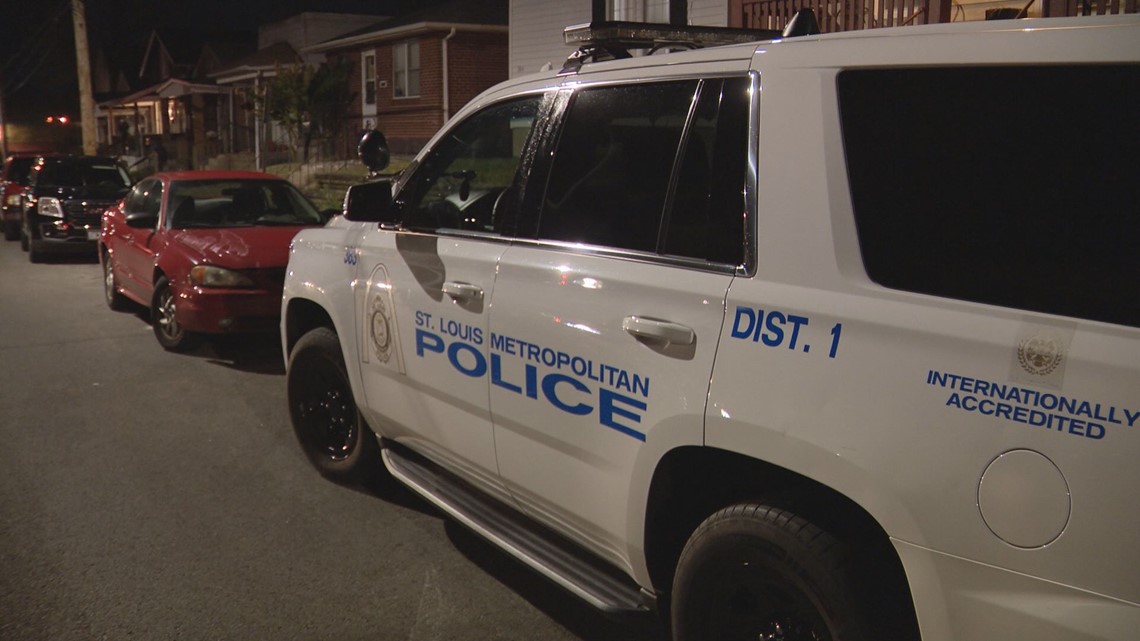 Aldermanic candidate proposes disarming traffic police in push to de-escalate officer interactions
The proposal to disarm traffic police drew harsh criticism from the incumbent aldermen who described the idea as dangerous for officers.
ST. LOUIS — Candidates running for alderman are pitching their ideas to make St. Louis a safer city. One of those ideas, to disarm traffic officers, is prompting new warnings that it could backfire.
Democratic activist Michael Browning said he would push to strip traffic police of their service weapons in an attempt to reduce tense interactions.
"We ought to be removing the danger there," Browning told 5 On Your Side. "Nobody should lose their life over running a stop sign or a stoplight."
Browning, a grant writer at Washington University, is challenging two other incumbents in a three-way primary race to represent the newly redrawn 9th Ward in March.
Alderwoman Tina 'Sweet T' Pihl and Alderman Mike Gras both strongly disagreed with Browning's proposal.
"Traffic police don't just respond to people speeding," Pihl said in a phone call. "They can deter crime and respond. Constituents deserve full service at all times."
"Mike Browning has some dangerous ideas," Gras said in a Tuesday afternoon interview. "When it comes to pulling people over that are driving recklessly, I think that is one of the most dangerous things that our officers do, and I think that they should be armed."
Jay Schroeder, the President of the St. Louis Police Officers Association, condemned the proposal.
"Traffic stops are very dangerous," Schroeder said. "Having unarmed civilians ride and enforce traffic may lead to a bunch of problems."
Mayor Tishaura Jones and Board of Aldermen President Megan Green have both embraced a push to "reimagine public safety" and reducing police workload through diverting call volume away from sworn officers and toward other emergency responders when appropriate.
In a 2022 study, the Center for Policing Equity explored ways to divert officers away from pushing papers and toward policing, suggesting in some instances, civilians could respond to low-risk situations.
"Call types such as 'Parking Problem' or 'Auto Abandoned' are more straightforward, and it can be assumed with a high level of confidence that most of these calls can be diverted to a civilian," the study concluded.
However, St. Louis police officers can often be sent to respond to other emergencies at a moment's notice. Dispatchers routinely send officers in the Traffic Safety Division to other incidents in the same manner as any other officer on the department.
"That person does not need to have a gun on them," Browning said. "They can still call for backup if they need to, and we can still have a police response if a situation becomes violent."
"We need to make sure that we don't have police brutality," Pihl said. "That's one thing. Disarming cops is another thing."
The primary election is scheduled for March 7. The top two candidates in each ward will advance to the general election on April 4.