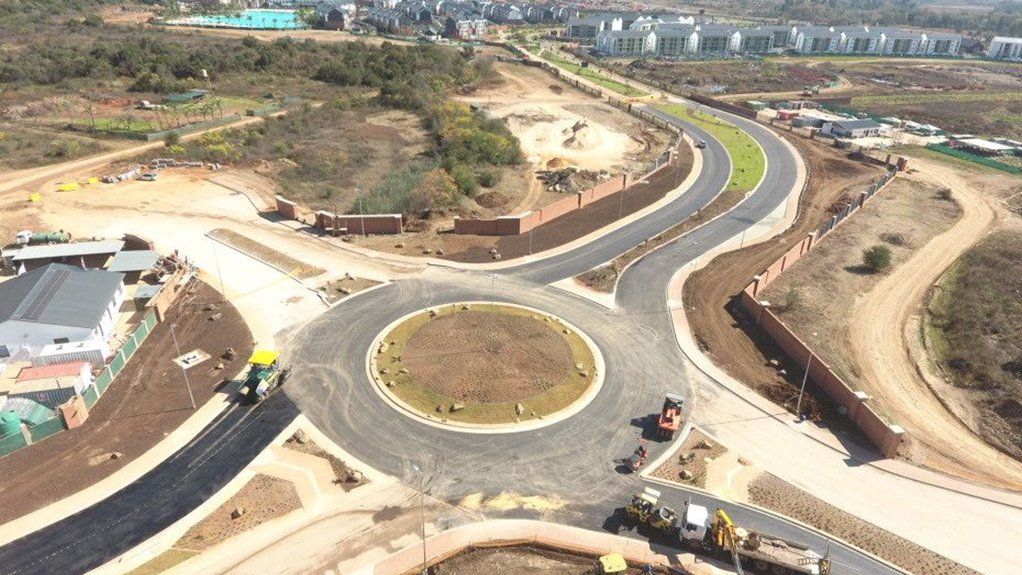 Balwin opens newly built dual carriageway in Pretoria
[ad_1]

JSE-listed Balwin Properties inaugurated a newly built dual carriageway on October 6. It is hoped that the new carriageway will alleviate traffic congestion in the Hazeldean area in Pretoria East.
According to location technology company Tom Tom's 2022 Traffic Index, Pretoria ranks as South Africa's most congested city, with most residents spending an average of about 145 hours, or six days, in traffic jams each year, with the average time it takes to drive 10 km being 16 minutes.
"The newly constructed Hazeldean boulevard is an important link between Mamelodi and Silver Lakes that will take significant pressure off Silver Lakes drive. I'm proud to hand over this important piece of infrastructure to the City of Tshwane today, as part of our ongoing commitment in terms of the Special Infrastructure Project works Gazetted by government some time ago," Balwin Properties CEO Steve Brookes said at the inauguration ceremony.
Hazeldean boulevard spans 3 km and includes an underpass at the N4 highway, linking Ridge road in the Hazeldean Precinct with Lagoon drive in Riverwalk, providing Hazeldean residents with a northern exit point to Bronkhorstspruit road, and Riverwalk commuters with a southern exit point to Lynnwood road.
About 658 direct and indirect job opportunities were created during the construction of the road.
The R94-million road forms part of bulk infrastructure to the value of R415-million that is currently being implemented by Balwin in the Tshwane node. This includes a water reservoir at La Montaque and bulk water and bulk sewer upgrades, as well as road and bulk electrical upgrades in the Mooikloof Mega City area.
The total employment impact of these bulk infrastructure projects is estimated to be R718-million and will create about 2 009 direct and indirect job opportunities.
"As government, we're in a constant partnership with the private sector. We're simply not going to be able to build the infrastructure to generate the electricity, without very direct involvement of the private sector, and without creating the mechanisms that give the private sector and investors some measure of assurance that their money will be well spent," Tshwane executive mayor Cilliers Brink said.
[ad_2]

Source link