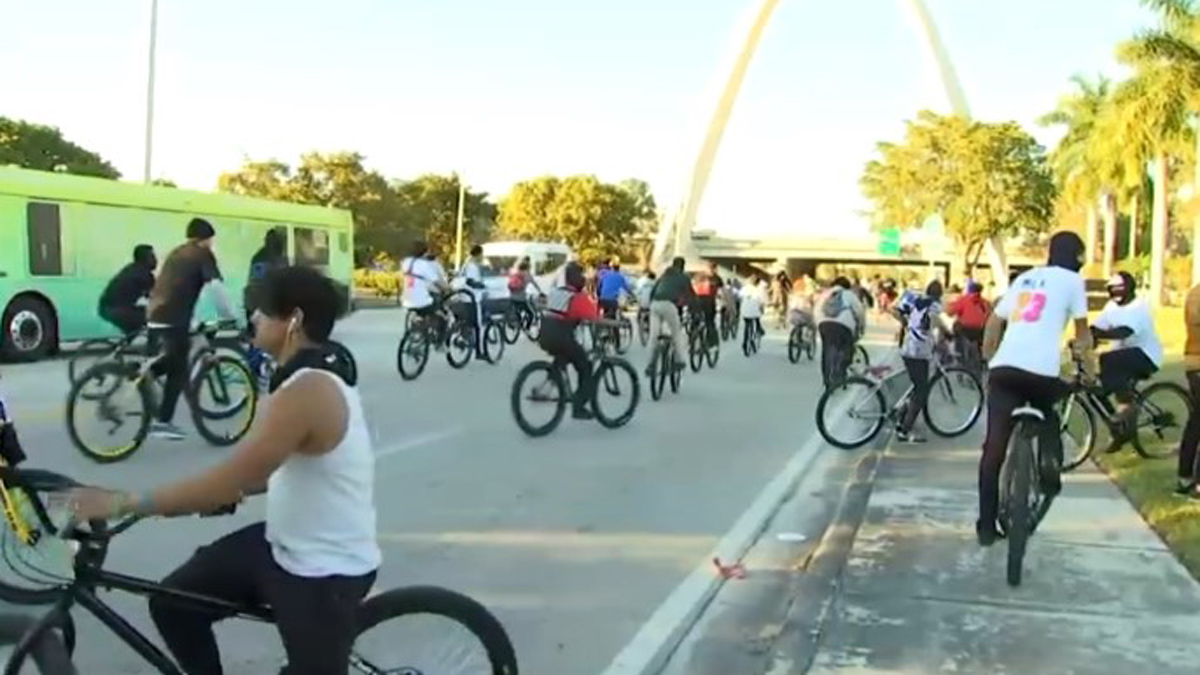 Dozens Arrested, Vehicles Seized During 'MLK Rideout' Weekend in Miami-Dade
Dozens of arrests were made and several ATVs and dirt bikes were impounded over the holiday weekend in Miami-Dade during a traffic operation that coincided with the annual "MLK Rideout," police said.
The countywide traffic enforcement initiative that began Friday and ended Monday led to 62 felony arrests, 17 misdemeanor arrests, 3 traffic arrests and 11 warrant arrests, Miami-Dade Police officials said Tuesday.
Police impounded 2 ATVs and 8 dirt bikes, and issued 9 moving citations and 7 non-moving citations.
A total of 15 firearms were recovered, along with 2 stolen vehicles, police said.
Police recovered a number of drugs as well, including 372 grams of cocaine, 846 grams of marijuana, 14 grams of Ecstasy, 5 grams of Oxycodone and 3.4 grams of fentanyl. More than $11,600 in cash was also seized.
Bicyclists took over the streets for an annual rideout held on MLK Day. NBC 6's Jessica Vallejo reports
The initiative coincided with the "MLK Rideout," also called "Wheels Up, Guns Down," which is meant to celebrate Dr. Martin Luther King's legacy and his message of nonviolence.
Over the years the event has turned into a celebration of lawlessness as hundreds of riders on dirt bikes and ATVs from across the country have descended upon South Florida to swarm the roadways.
But on Monday, the event involved almost exclusively bicyclists, who mostly stayed on side streets aside from a brief bike on the Florida's Turnpike Extension and the Palmetto Expressway.
Law enforcement officials had urged riders to take to the streets safely ahead of the event, with Miami-Dade Police and the Florida Highway Patrol emphasizing their "zero tolerance" approach.