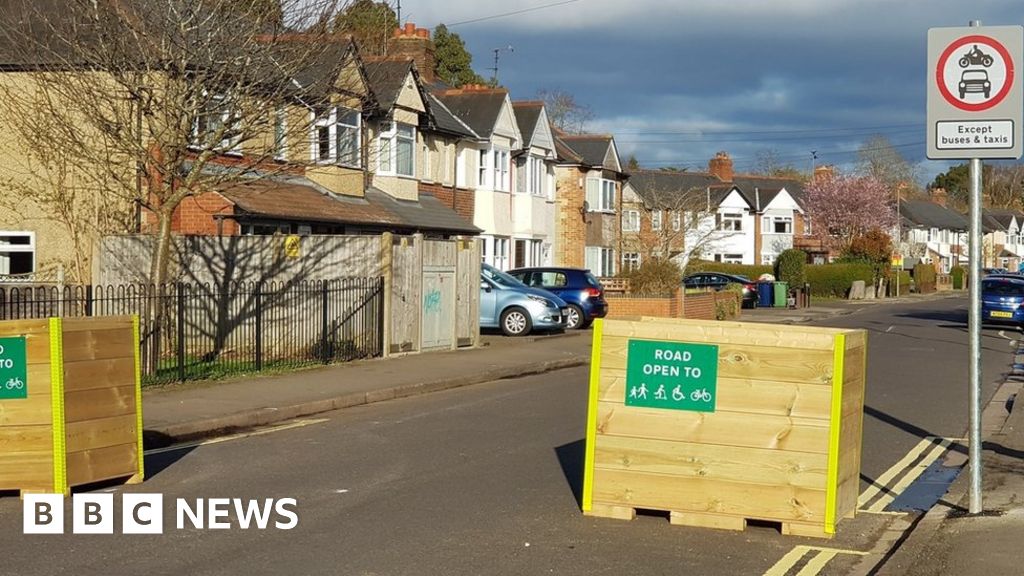 LTN scheme delaying ambulances, report reveals – BBC News
By Claire Starr
Political Reporter, BBC Oxford
Ambulance times are being affected by controversial traffic calming measures, according to new data.
East Oxford has three low-traffic neighbourhoods (LTNs) – Divinity Road, St Clement's and St Mary's.
Simulation data from Oxfordshire County Council suggests the LTNs can delay emergency vehicles by up to 45 seconds.
The data has been released in documents as part of the latest consultation on the trial scheme.
It suggests Category 1 or "life-threatening" ambulance calls, which have a target response time of seven minutes on average, could increase by 45 seconds.
Category 1 calls include responses to cardiac arrest or severe allergic reaction.
South Central Ambulance Service included the LTNs in a simulation to model the impact of the traffic scheme on emergency response times.
A second simulation showed an increase in response times for the Cowley LTN area was up to 12 seconds.
A campaigner from the Concerned Oxford Residents group said: "We call the council to apologise to anybody affected by these ambulance delays, and immediately scrap the harmful east Oxford LTN scheme."
Oxfordshire County Council said the east Oxford LTNs were introduced on an experimental basis in May 2022, and the trial was continuing.
It said it had been gathering and analysing the first year's worth of feedback to understand the impact and to help inform future decision-making.
In a statement, the council said: "We have listened to this feedback and are proposing some changes which could be introduced if the council decides to continue with the LTNs.
"Automatic number plate recognition (ANPR) is being proposed as a result of ongoing engagement with the emergency services."
It added that modelling emergency services response time delay formed part of the monitoring and evaluation of the LTNs and said full analysis would take place over the summer.
The local Conservative party said the Liberal Democrat and Labour-led council cabinet had "grave questions to answer".
It said in a statement: "Quite apart from the human tragedies associated with these delays, the financial cost to our NHS Trust is given as at £650,000 and would be as high as £10m if LTNs were expanded across our local NHS area and they resulted in 40-second delays to CAT1 responses."
The South Central Ambulance Service has been contacted by the BBC for comment.