New St. Louis traffic safety plan looks to Natural Bridge as example
ST. LOUIS — For years, Natural Bridge Avenue was known for speeding cars and deadly crashes.
Then the state redid it, installing new medians and roundabouts and reducing the number of lanes.
Now city officials are looking to the 4-mile section, which stretches from the hardscrabble neighborhoods north of downtown all the way to the city's western edge, as an example of how to make major thoroughfares safer.
On Wednesday, Mayor Tishaura O. Jones signed legislation assigning more than $40 million in federal pandemic aid for street improvements across the city, including efforts to reduce speeding and reduce deadly collisions. Among major streets expected to get so-called traffic calming treatments are Kingshighway, Jefferson Avenue and Grand Boulevard.
"Traffic calming reduces violence on our streets," Jones said at the bill-signing event at Mission: St. Louis, a nonprofit on North Grand near Natural Bridge. "Just up the block, take a drive down Natural Bridge to see what traffic calming can look like in our city, and how it's working successfully."
The Missouri Department of Transportation in 2017 began planning the upgrades on Natural Bridge, one of several major city streets maintained by the state.
In the previous six years, there had been at least 20 fatalities on the 4-mile stretch.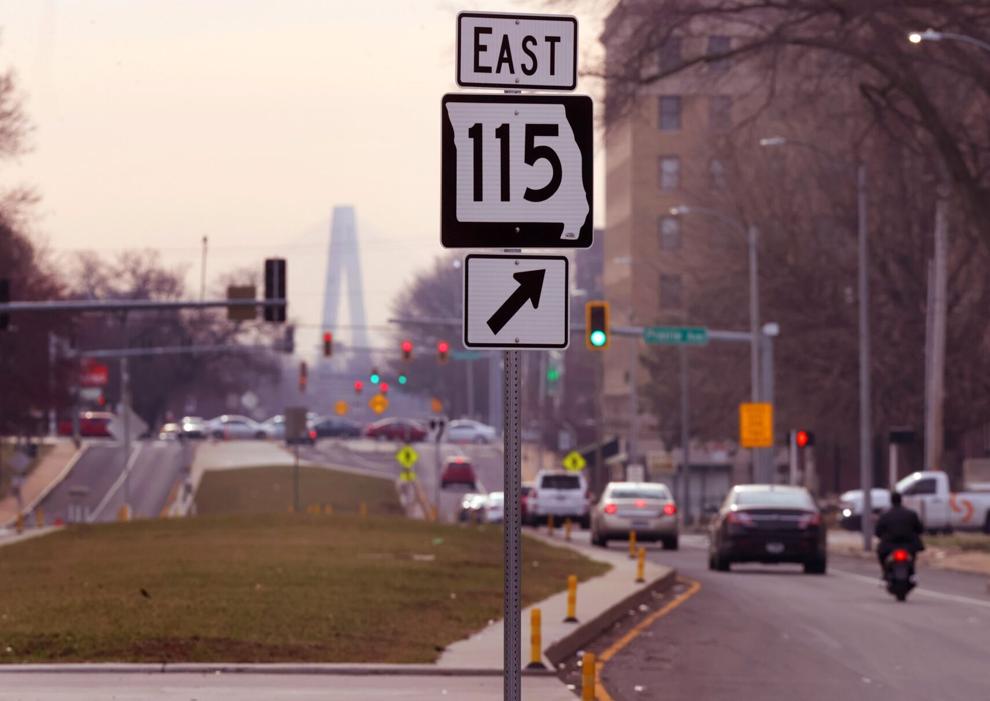 The agency got opinions of nearby residents and others and produced public service announcements to run on local TV stations on issues such as the dangers connected to speeding and jaywalking.
MoDOT's changes included reducing the number of driving lanes to one from two on each side of Natural Bridge east of Shreve Avenue, with left turn lanes at cross streets.
Workers built mid-block crosswalks with rapid flashing beacons to help protect pedestrians. Bump-out curbs, along with medians and reduced lanes, narrowed the roadway to try to reduce speeding.
At some intersections, walk lights gave pedestrians a "go" signal five seconds before drivers got the green light to make a turn. And roundabouts were built at intersections with Goodfellow Boulevard, Vandeventer Avenue and Salisbury Street near Parnell, removing the likelihood of a "T-bone" crash.
The project wrapped up in 2021, cost more than $5.4 million, and included resurfacing work and rebuilding traffic lights.
MoDOT officials said it's too soon to know for sure how effective those and other changes will be.
But they said initial statistics indicate that crashes have been trending downward along the city's 4-mile stretch.
"We've seen a change in driver behavior and what we think is a drop in the severity of crashes," said Jen Wade, MoDOT's area engineer for the city. "I'm optimistic."
MoDOT didn't release specific data on Wednesday.
But state statistics analyzed by Trailnet, an organization that advocates for pedestrians and bicyclists, showed the number of people involved in crashes along Natural Bridge between Parnell and Marcus avenues — where the bulk of the changes were made — dropped from 238 from January through October of 2020 to 107 during the same period last year.
That was a decrease of about 55%. The number of people in crashes with deaths or injuries dropped 64% during the same period, to 49 from 135.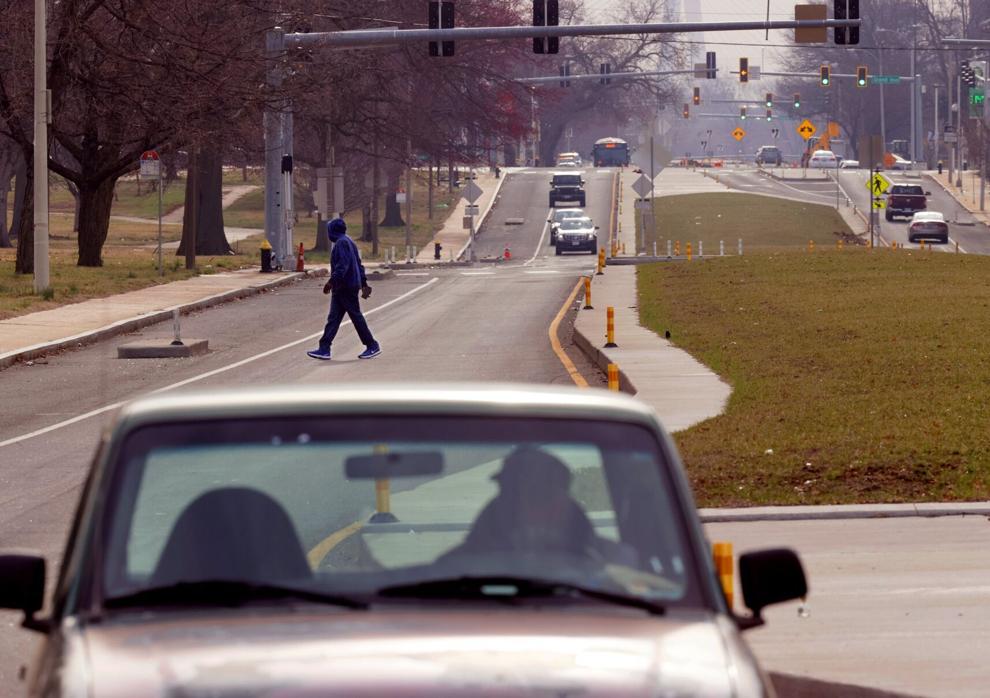 Sam McCrory, a Trailnet community planner, said because most of the MoDOT improvements were completed by November 2020, it would be somewhat misleading to include accident data for the final two months of each year in his analysis.
Among those supportive of the changes is Alderman Norma Walker, whose 22nd Ward includes the western end of the street's city segment.
She said the main new safety feature in her area has been the roundabout at Goodfellow. "I think it's amazing," Walker said. "I see people having to slow down."
She added that while she supports the traffic calming efforts, the city also needs to step up enforcement of traffic laws.
"We need more traffic police making sure people do what they're supposed to do," Walker said.
Austin Huguelet of the Post-Dispatch contributed to this report.