PLANNING YOUR COMMUTE: KYTC District 1 releases traffic impact report for May 21-27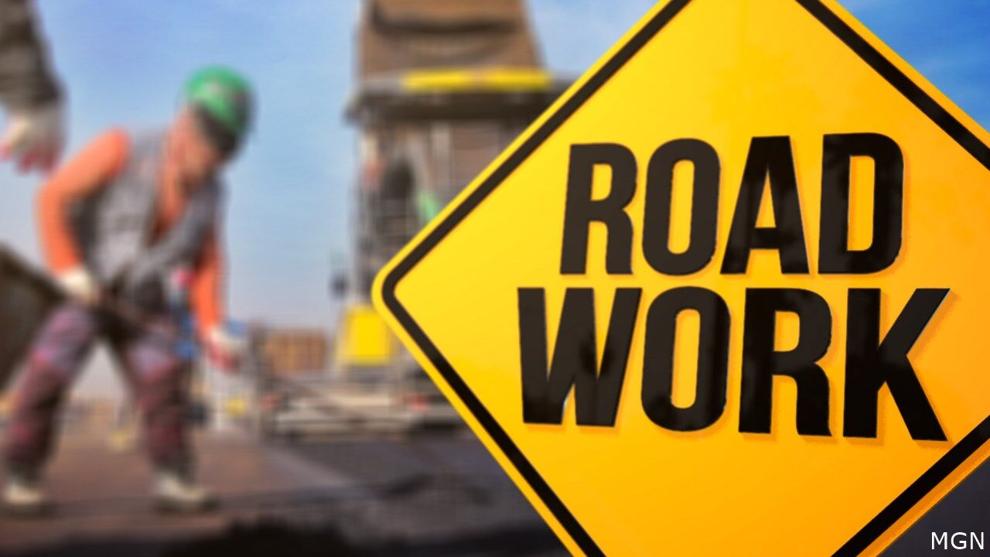 Multiple construction projects, maintenance projects and other work zones are going on in western Kentucky. Kentucky Transportation Cabinet District 1 has released a traffic impact report for the week of May 21-27 to help you plan ahead for your drive times and travel routes.
District 1 includes Fulton, Hickman, Carlisle, Ballard, McCracken, Graves, Calloway, Marshall, Livingston, Crittenden, Lyon and Trigg counties. The report focuses mainly on major routes. The cabinet notes that the report does not include projects on rural secondary highways that have minimal cross-country traffic.
The cabinet's traffic report is as follows:
U.S. 60 Cumberland River "Smithland" Bridge in Livingston County
The New U.S. 60 Cumberland River Bridge at Smithland is open. U.S. 60 continues to have an active work zone near the 12 mile marker at the north edge of Smithland. Be alert for paving crews making final approach connections and paving the final driving surface in coming weeks.
Mowing crews working along area highways
Drivers are reminded to be alert for mowing crews. Mowing zones will be marked by appropriate signage and should be treated with the same respect and caution as other work zones. Reduce your travel speed and be alert for slow-moving tractors and support vehicles that may be required to travel into and across travel lanes from time to time. Mowers will be out working anytime weather allows during daylight hours for about the next three weeks.
I-24 at 34 to 55 mile marker in Lyon County
Be alert for an intermittent daytime work zone at points along I-24 eastbound between the 34 and 55 mile markers to allow median repairs. Several truck crashes in the median during the winter months created ruts that have caused drainage issues at about 10 locations in Lyon County. This intermittent work zone will be active 7 a.m. to 2 p.m. each day that weather permits. All eastbound traffic will move to the right-hand or driving lane in this work zone. The work zone will change locations from time to time until the median repairs are completed.
I-24 Paducah exit 3 and KY 305
Left turns are prohibited at all I-24 entry and exit ramp ends at exit 3. No U-turns are allowed in this work zone. To reach your desired destination, make a right turn, go out of the work zone to find a safe place to turn around and return in the desired direction to reach your destination. Traffic along KY 305/Cairo Road is limited to one lane in each direction. All businesses around the exit 3 interchange have full access to KY 305. The target completion date is June 30.
KY 994/Old Mayfield Rd in Paducah
KY 994/Old Mayfield Road is closed between Division Street and U.S. 60/Irvin Cobb Drive/South 21st Street in Paducah to allow the roadway to be reconstructed with new curb and gutter and new concrete pavement. The closed section of KY 994/Old Mayfield Road includes intersections with Alabama Street, Quarles Avenue, South 25th Street and Chester Hack Drive. The contractor is attempting to keep side street connections open as often as possible. Local residents should be aware connecting points around the work zone may change day to day. The target completion date is June 30, 2023.
KY 1286/North Friendship Road in McCracken County
A section of KY 1286/North Friendship Road in the Lone Oak area of McCracken County is being reconstructed between U.S. 45 and U.S. 62. Use caution along the construction corridor. Watch for traffic advisories on specific construction activities.
Purchase Parkway from 0 to 21 mile marker
Work zone lane restrictions are up at several locations from about the 17 to 17.5 mile marker for upgrades to allow I-69 to be extended along the parkway from Mayfield to Fulton. There is a 55 mph work zone speed limit with an enhanced police presence where construction crews are present. Jim Smith Contracting of Grand Rivers is the prime contractor on this $33.9 million project. Dec. 15 is the target completion date.
KY 3520/Old U.S. 60 closed in western McCracken County
KY 3520/Old U.S. 60 will be closed Tuesday-Thursday, May 23-25, to allow Paducah Water Works to connect an 8-inch water main at mile point 3.2 near the KY 724/ Steel Road intersection. The closure runs from 7:30 a.m. on Tuesday through about noon on Thursday.
KY 129 in Southern Graves County
Be alert for a work zone along KY 129 from the KY 94 intersection at mile point 8.735 extending northward through the KY 2422 intersection to KY 339 at mile point 15.4, a distance of 6.67 miles. Due to narrow pavement, this work zone has an 8-foot load width restriction. Drivers should be alert for one-lane traffic with alternating flow controlled by flaggers at various locations. Nov. 15 is the target completion date.
KY 1949 utility work in Marshall County
WKRECC plans a daytime work zone each Monday, Tuesday and Wednesday along KY 1949/Wadesboro Road in the Oak Level area of Marshall County between the 10 and 11 mile markers for utility work. This is along KY 1949 from south of the Oak Level Community to near the KY 1490/Elva Road intersection. Most of the work will be along the right-of-way and out of the line of traffic. A lane restriction with alternating flow may be required from time to time. The target completion date is June 30.
KY 1722 in northwest Hickman County
KY 1772 is restricted to one lane with a 10-foot maximum load width at mile point 1.19 to allow bridge deck overlay and maintenance work on the Bowles Creek Bridge. This is along KY 1772 between KY 58 and Jones Road. The target completion date is June 15, 2023.
KY 1748 in Graves County
KY 1748 is restricted to one lane with a 10-foot max load width near the 5 mile marker to allow bridge deck overlay and maintenance work on the Opossum Creek Bridge. This is along KY 1748 immediately west of the Purchase Parkway underpass near Pryorsburg. The target completion date is June 15, 2023.
All area highways
A contractor will use a large orange truck to conduct pavement traction testing along various highways in KYTC District 1. The truck leaves behind a trail of wet pavement. The truck will cover about half of the district's 2,835 miles of highway. Be prepared to use caution when you encounter this research vehicle working during daylight hours until about May 31, 2023.
U.S. 641 in southern Calloway County
Construction of the new U.S. 641 from the Clarks River Bridge at the south edge of Murray to the Kentucky, Tennessee state line at Hazel continues. Construction on this 6-mile new terrain section of four-lane will have minimal impact on existing U.S. 641. The main impact is on side roads that run through the construction corridor. Drivers are reminded to avoid driving around or moving construction barricades. The target completion date is summer of 2023.
Click It or Ticket enforcement campaign
Be sure to buckle up and properly secure children in car seats or boosters during the annual Click It or Ticket campaign, which coincides with the Memorial Day holiday, running May 22 – June 4. Law enforcement agencies will participate in this high-visibility seat belt enforcement effort.