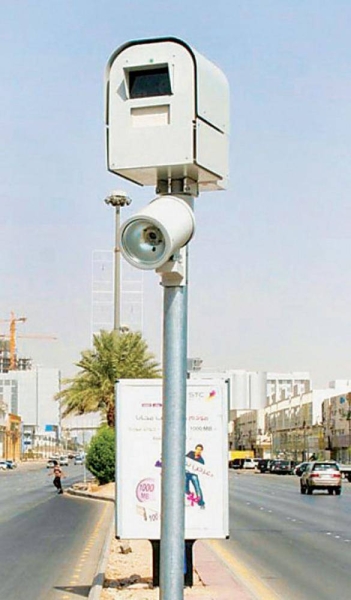 Public Security to launch automatic surveillance of 7 traffic violations from June 4
Saudi Gazette report
RIYADH — Saudi Arabia to introduce automatic surveillance of seven traffic violations effective from Sunday, June 4. This was announced by Lt. Gen. Muhammad Al Bassami, director general of Public Security.
Al Bassami inaugurated on Monday the automation of seven traffic violations electronically.
These violations include driving along the sidewalks or pedestrian paths of roads where driving is not allowed; failure to use the necessary lighting when driving at night or in weather conditions when visibility is not clear; failure of trucks and heavy equipment in complying with the right lane on the multi-lane road.
The automatic surveillance of violations also includes violations of traffic regulations on the road; driving vehicle with unclear or damaged number plates; bypassing the station measuring the weights and dimensions of transport vehicles, and parking the vehicle in places not designated for the same, the Saudi Press Agency reported.
The General Traffic Department and the Special Forces for Road Security will carry out surveillance of these violations. This comes with the aim of raising the level of traffic control and safety and cutting undesirable behavior along public roads inside and outside cities across the Kingdom.