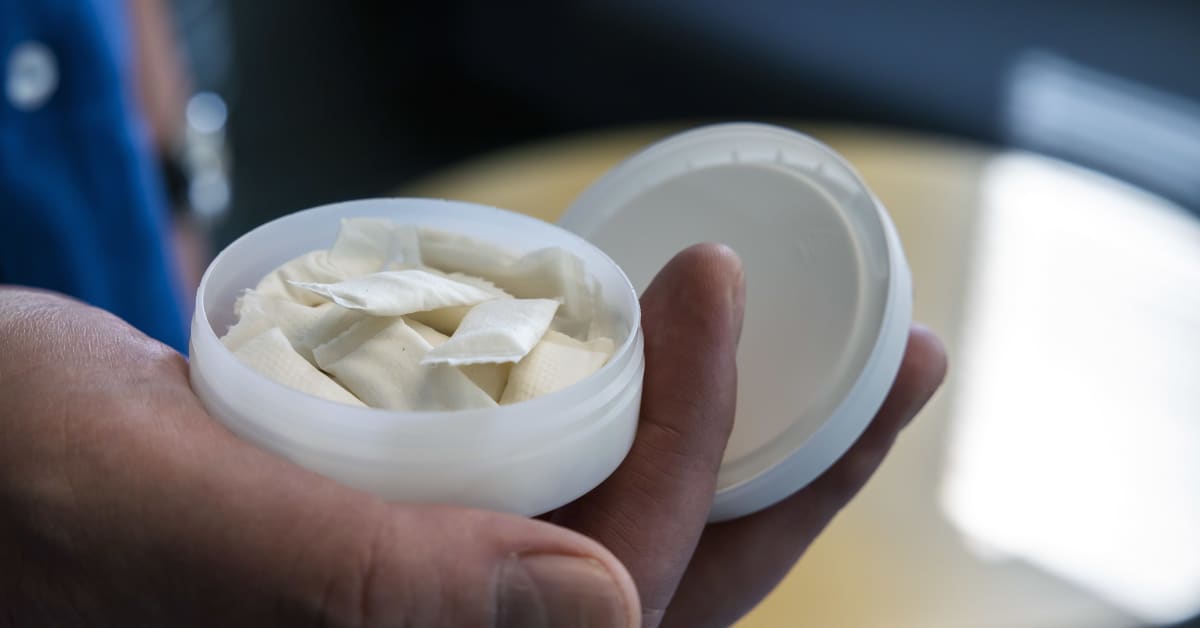 Snus smuggling plummets after nicotine pouch law reform
[ad_1]

The widespread availability of strong nicotine pouches in Finland has dramatically reduced the smuggling of oral tobacco products from neighbouring Sweden.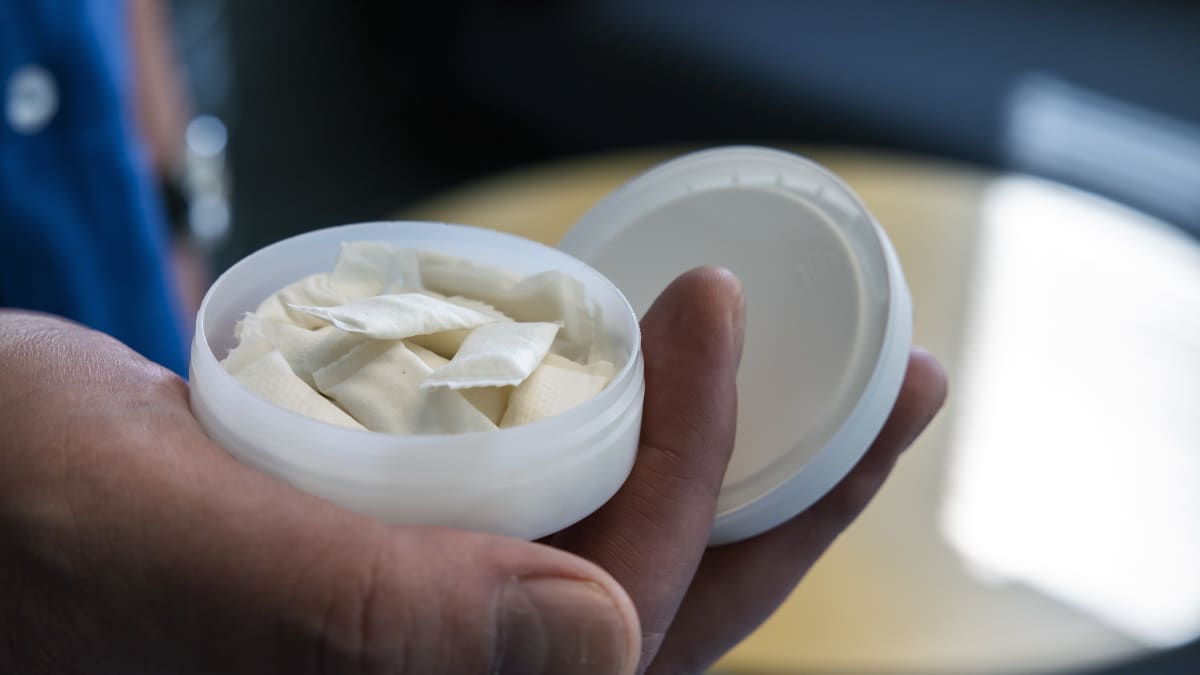 Finnish Customs seized around 700 kilos of snus between January and September this year, compared to the some 3,500 kilos taken from smugglers during the same period 2022.
While snus, a smokeless tobacco product, is prohibited in all member states of the European Union except Sweden, the import of small amounts to Finland for personal use is allowed. However, bringing in large amounts, selling or passing on snus is illegal.
A turnaround in seizure statistics was seen last spring. Before April, strong nicotine pouches were classified as medicines and only pouches with a strength of no more than four milligrams of nicotine could be sold in Finland.
According to Finnish Customs Enforcement Director Hannu Sinkkonen,this has been reflected in a clear decrease in snus smuggling.
"Last year we uncovered several major incidents of snus smuggling, which of course is reflected in the overall statistics. When looking at the figures for January–September, the change between last year and this year is remarkable," he points out.
Customs officials add that there is a general impression that snus smuggling takes place mainly through the city of Tornio, and across the land border with Sweden in the north, but there is a significant amount of smuggling between more southerly areas.
"From the perspective of Tornio, it looks like only professional smugglers have continued smuggling snus. Casual smuggling, on the other hand, has decreased," says Tuomo Kunnari, head of Custom's Tornio investigation unit.
In fact, the majority of smuggling cases related to the illegal import of snus are mainly investigated south of the Vaasa–Jyväskylä–Kuopio axis.
While most illicit sales take place in more southerly regions, the land border between Sweden and Finland remains the most common route for snus to enter the country.
Further south, smugglers also exploit maritime traffic between Sweden and Finland. Some shipments are even routed through central Europe.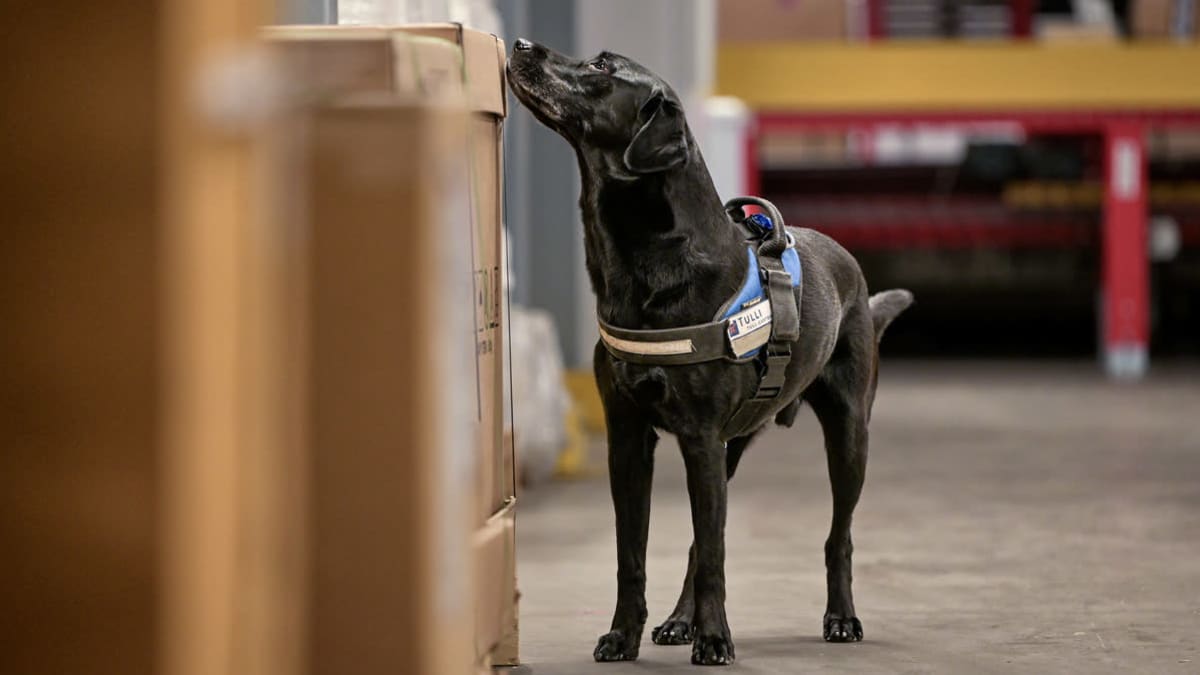 Sniffing out 12 kilos of cannabis
In addition to snus, customs dogs are trained to find, for example, weapons or cash. A dog was also a great help in the recent discovery of a large batch of drugs.
In July of this year, Customs was investigating the suspected importation of a large shipment of cannabis at the premises of a logistics company located in Vantaa when one of its sniffer dogs, Hessu, flagged a commercial consignment that had arrived from abroad.
Upon closer examination its contents were found to contain about 12 kg of cannabis buds with an estimated street value of 240,000 euros.
"Hessu and I often carry out inspections together with the team in freight and express freight traffic. A colleague asked a dog patrol to accompany him to a certain warehouse. Hessu caught the smell already at the door of the storage unit and went straight to the shipment. That's why I guessed that we were on the verge of something big", says Hessu's handler, Jani Laiho.
Hessu, who has been working as a sniffer dog since 2017, is a Labrador retriever specialized in freight and postal traffic searches as well as passenger and baggage control. He was named customs dog of the year in 2022.
Dogs a valuable asset
A sniffer dog is excellent help in certain customs control and preliminary investigation actions, and its work cannot be replaced by other methods.
"From the point of view of customs crime investigation, it is good that we have the widest possible range of different means of control at our disposal, so that we can stop the movement of illegal substances and products across the border as efficiently as possible," stresses Customs Enforcement Director Hannu Sinkkonen.
A national championship event for official sniffer dogs is being held this week in Tornio, organised by Finnish Customs. In addition to Customs canines, police dogs, border guard dogs and dogs employed by the Criminal Sanctions Agency will be taking part in the competition.
[ad_2]

Source link