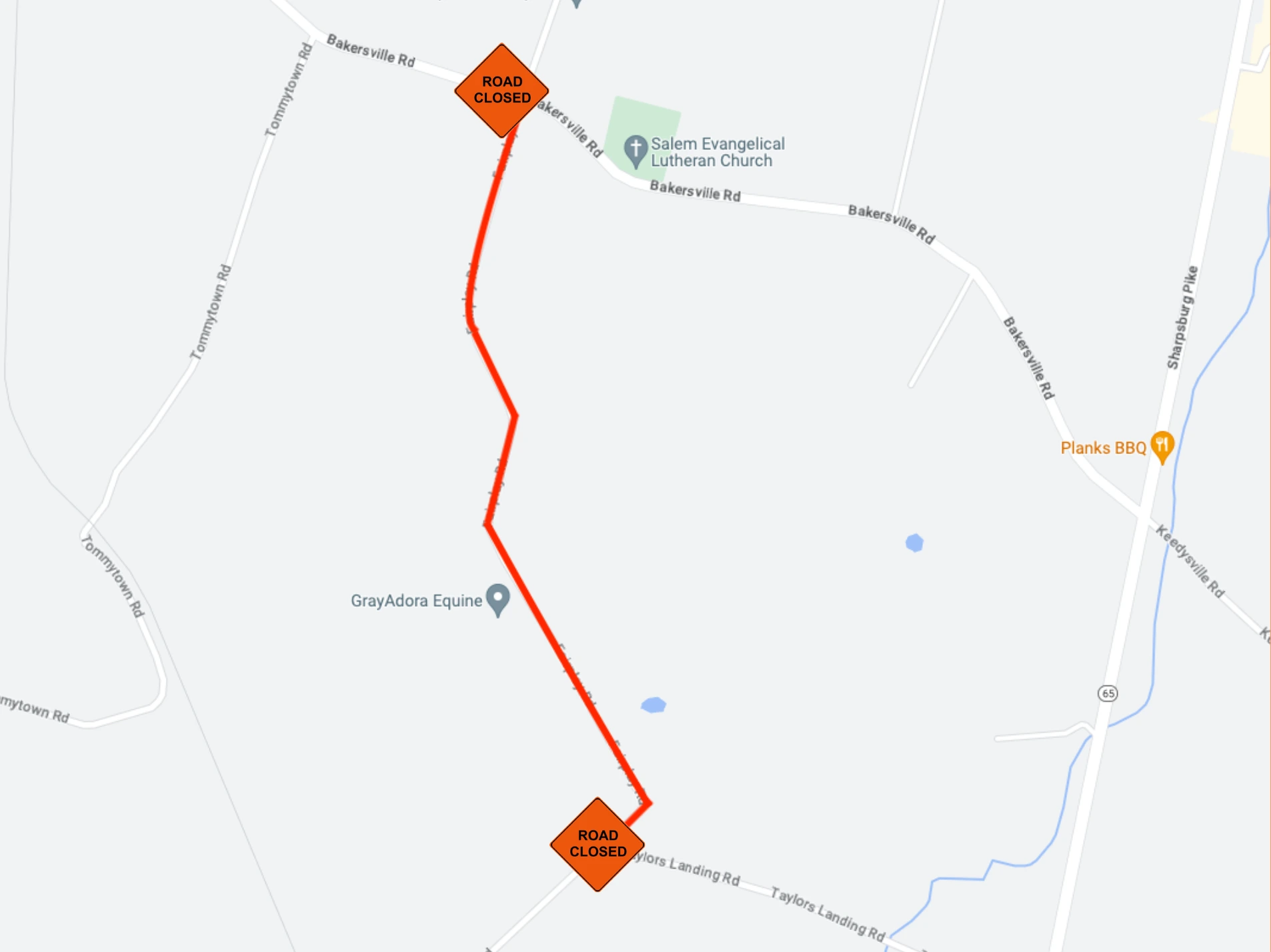 TRAFFIC ALERT: Road Closure on Fairplay Road – Washington County
HAGERSTOWN, MD (May 24, 2023) – The Washington County Highway Department announces a road closure on Fairplay Road between Bakersville Road and Taylors Landing Road. The road will be closed on Thursday, May 25, 2023, from 7:30 a.m. until 3:00 p.m. for tree removal.
For additional information, please contact Washington County's Public Relations and Marketing Department at 240-313-2380 or [email protected].
###