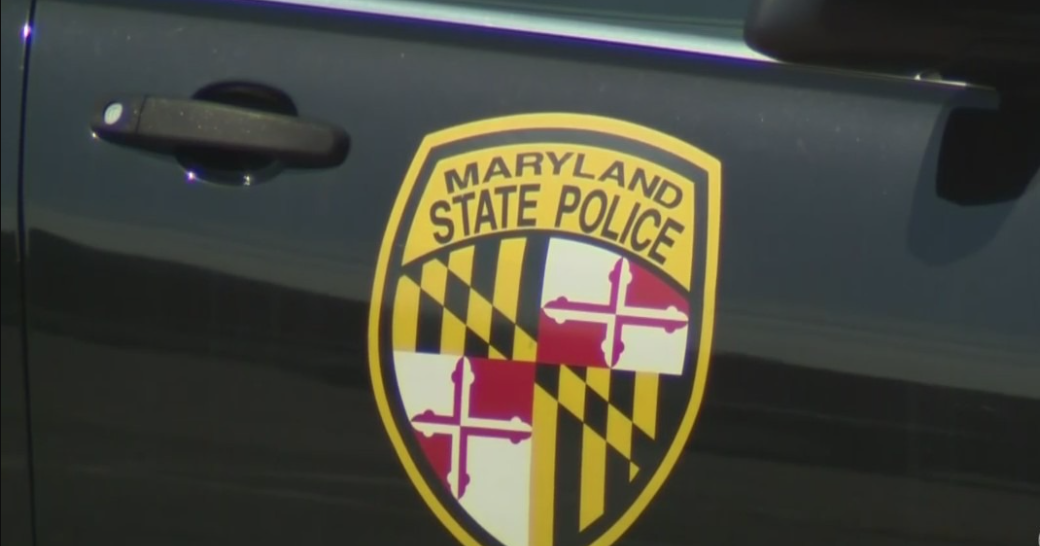 Trooper hospitalized after patrol car struck by two fleeing traffic stop in Anne Arundel County
[ad_1]

BALTIMORE – A Maryland State trooper was taken to the hospital after his patrol car was struck by a vehicle fleeing a traffic stop Tuesday afternoon in Anne Arundel County.
Walter Bandy, 56, of Glen Burnie, and Jeffrey Bawgus, 46, of Baltimore, were arrested and charged with drug possession and traffic charges related to the incident.
Troopers said Bandy was the driver of a Ford F-150 involved in the crash, while Bawgus, who had two active arrest warrants, was the passenger.
The trooper was inside his patrol vehicle with his emergency equipment activated at the time of the crash. He was transported by ground to the University of Maryland Baltimore Washington Medical Center in Glen Burnie for treatment of his injuries, according to Maryland State Police.
Troopers said that shortly before 12:30 p.m., troopers from the Glen Burnie Barrack and the Criminal Enforcement Division were patrolling the area of Brooklyn Park in Anne Arundel County.
Preliminary investigation showed that troopers attempted a traffic stop on a Ford F-150 in the area of Fort Smallwood Road. The driver of the truck failed to stop and then struck the trooper's unmarked patrol vehicle as he fled the area.
Further investigation led troopers to the location of the Ford F-150 at a residence located in the unit block of Spencer Road in Glen Burnie. Bandy and Bawgus were taken into police custody without incident.
CBS Baltimore Staff
The CBS Baltimore Staff is a group of experienced journalists who bring you the content on CBSBaltimore.com.
[ad_2]

Source link