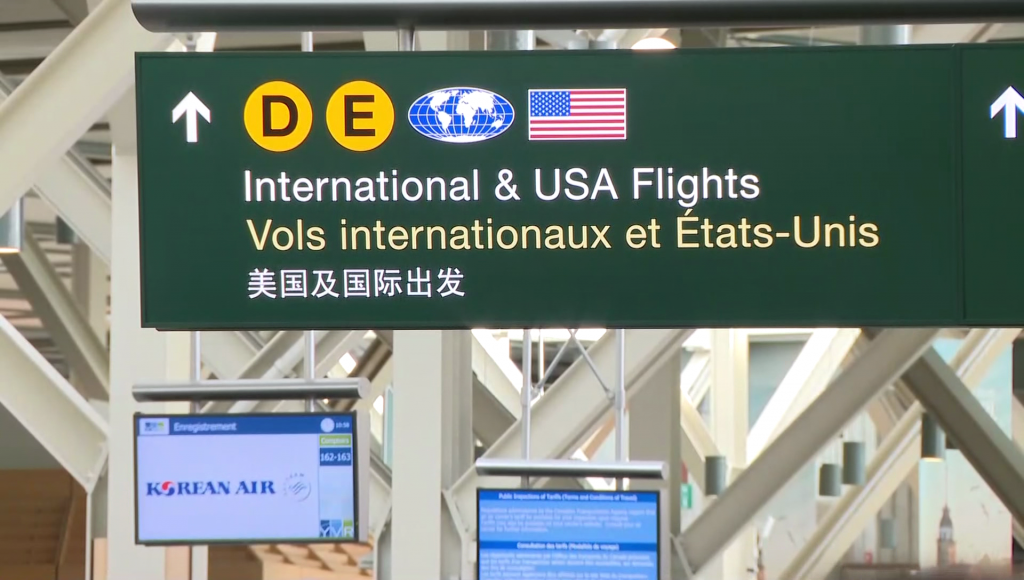 Vancouver airport (YVR) delays Sunday | CityNews Vancouver
The runway capacity at Vancouver International Airport was reduced for hours Sunday because of operational issues at NAV Canada.
Vancouver International Airport on Monday, Sept. 26, 2022. (CityNews Image)
Flights arriving at Vancouver International Airport (YVR) experienced delays Sunday due to operational issues at NAV Canada.
YVR said just after 6 p.m. that the problem with air traffic flow had been resolved. However, it noted that "few arriving flights may still be impacted as the situation clears up."
The issues led to runway capacity being reduced at YVR for several hours.
A spokesperson for YVR previously told CityNews that aircraft were being held at their point of origin before taking off, and once they were in the air, flights were put into "flow management."
Ground Delay Program implemented due to 'unplanned absences': NAV Canada
"Ground Delay Programs (GDPs) are used to safely regulate the flow of air traffic to a specific airport when arrival and departure demand exceeds capacity for a period of time," NAV Canada said in a statement. "GDPs are only put in place following close coordination with our airport partners and airline customers, and are usually the result of multiple contributing factors."
The agency confirms a "temporary ground delay program" was implemented at YVR Sunday to "address system capacity constraints due to unplanned absences."
"NAV CANADA takes any staffing-related Ground Delay Programs very seriously. These are usually due to unplanned absences, such as sick leave, and we work actively to mitigate them through forecasting, optimizing scheduling and bringing in additional resources," the statement continued.
NAV Canada has also confirmed the GDP is no longer in place, and adds its staff are "working to get traffic moving as expeditiously as possible."
"While we work to keep GDPs and their impact to a minimum, they help maintain safety and ensure that airspace and airport infrastructure do not get overwhelmed or gridlocked by managing the flow of arrivals to an airport," the statement concluded.
Several flights into YVR were delayed as a result of the GDP. Many people took to social media to talk about the impacts to travel.
In replies, YVR chalked up the issues to "operational challenges" at NAV Canada.