At Virginia Commonwealth University, where cars and pedestrians are densely packed, traffic violations are constant.
On a recent Wednesday morning, VCU police pulled over a silver Honda on North Belvidere Street, a busy thoroughfare near the campus's edge. At the same moment about 50 feet away, on West Main Street, a state trooper had initiated a traffic stop with yet another silver Honda.
Since a student pedestrian was struck and killed while crossing Main in January, VCU police have increased their enforcement of speeding, disregarding street signs and other infractions on the urban campus. In a six-week period from February to March, VCU police issued more traffic summonses than they did in all of 2022.
"Traffic is at the forefront of what we're doing right now," said Lt. Edgar Greer of the VCU Police Department.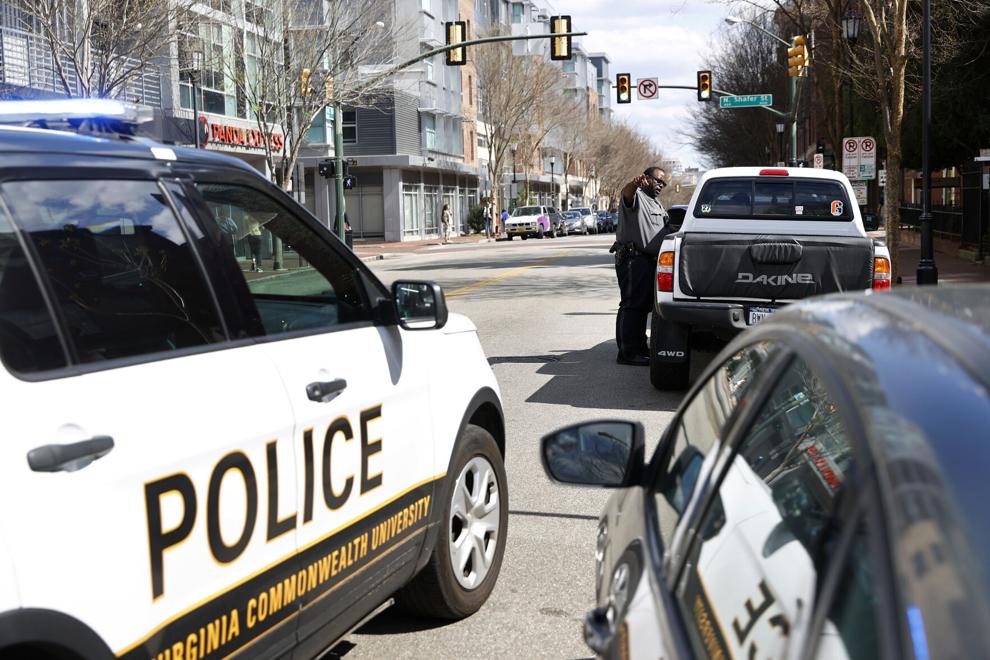 As part of a campaign to address road safety, VCU police has repositioned officers, dressed them up as referees and blasted social media with messages of traffic safety.
Their challenge is a significant one – to protect a population of students and employees who every day must cross major roads where most cars exceed the speed limit. And they do so at a time when car crash deaths in Richmond are rising.
But there are facets outside of VCU's control, including the speed limits and sometimes flawed design of intersections. And the department has faced criticism that the referee costumes blamed the pedestrian and struck the wrong tone.
Corey Byers, a spokesperson for VCU police, said the point wasn't to blame any one group – it's to bring awareness to the issue – and from that standpoint, the experiment is working.
"This responsibility is not strictly on any one person," she said. "The responsibility is on all of us – pedestrians, cyclists, motorists, the city, VCU – all of us."
518 summonses in 6 weeks
VCU's campaign began after the death of Mahrokh Khan, a 22-year-old VCU senior, on Jan. 27. She was hit by a car at the intersection of West Main and Laurel Streets, near the Altria Theater, shortly before 9 a.m.
The driver remained on the scene and was not charged. The investigation is ongoing, a spokesperson for the Richmond Police Department said.
Greer, the VCU lieutenant, spends most of his work day in an office, overseeing the day shift. But each day, for an hour or two, he gets in his cruiser and patrols the streets.
On a week day, VCU has about 25 of its 85 officers patrolling the two campuses, focused on traffic. The department hasn't deployed more officers to patrol since the campaign began, but it has reassigned them to the most crowded intersections.
Minutes after his patrol began, Greer noticed a white Volkswagen convertible violate the no-left-turn sign at North Harrison and West Grace streets. Greer turned the cruiser 180 degrees, stepped on the accelerator and flashed the blue lights. On the steering wheel, he filled out the $81 ticket.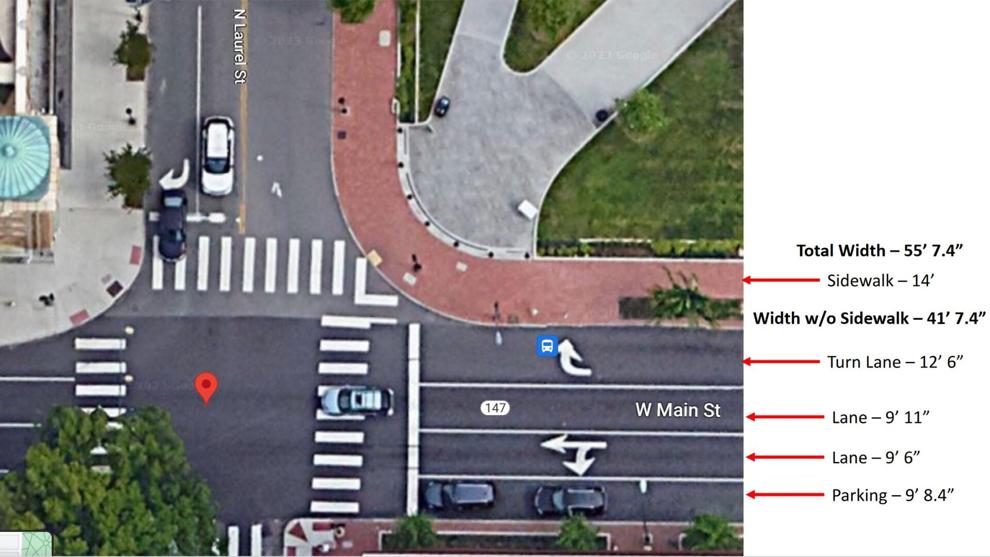 When Greer issues a ticket, he tries to educate the driver as to what makes the violation unsafe. The no-left-turn signs were installed because pedestrian volume is high, and traffic backs up when one car waits to make a left-hand turn.
Minutes later, Greer caught a black Chevrolet Cruze committing the same violation. He's written this ticket so many times, he knows the code section by heart – 46.2-830 – disregarding a highway sign.
VCU officers have the latitude to choose when to write a ticket and when to let off the driver with a warning. But they are generally directed to write summonses when the infraction impacts safety.
Greer's two tickets were among the hundreds written by VCU police this year. During the first six weeks of the campaign, VCU officers issued 518 traffic summonses, compared to only 466 in all of 2022. (VCU made fewer traffic stops during the pandemic, in an effort not to transmit the virus, Byers said. In 2022, the department made more traffic stops than 2021 but did not return to its pre-pandemic volume.)
The Richmond Police Department says it has stepped up traffic enforcement, too. Between December and March, the department devoted more officers to traffic patrol and issued 17% more summonses for speeding, seat belt violations and other infractions than the same period one year earlier.
Pedestrian deaths are rising
The reason police are cracking down on traffic violations is that roads are getting more dangerous. There were 32 fatal car crashes in Richmond, the most in at least eight years, according to the Virginia Department of Transportation. Eleven of those crashes involved a pedestrian.
At VCU's Monroe Park Campus, the most dangerous roads for pedestrians are around its perimeter — North Harrison, West Broad, Belvidere and West Main streets.
On some VCU roads, the average driver does not obey the speed limit. On the 700 block of West Main, where Khan was killed, the average driver goes 28 mph, three miles over the limit, according to VCU speed boxes that captured data during a two-week span this winter.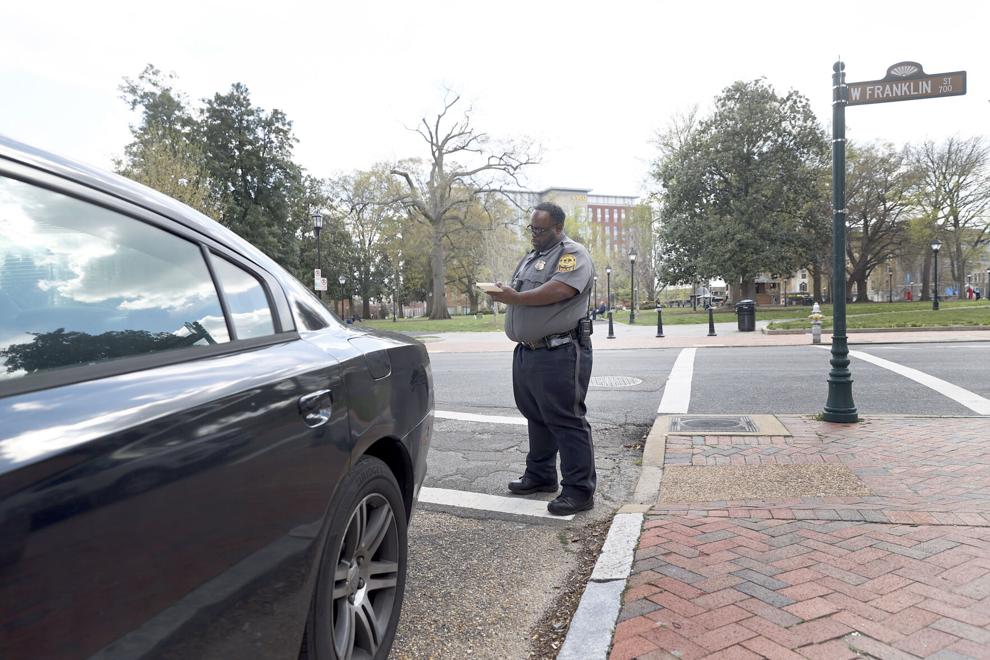 Two Richmond residents found the same result when they conducted a speed test at Main and Laurel for more than an hour on a clear Thursday morning in March. The average driver went 28 mph, and two went as high as 40. The test was conducted by Sharon Shaw and Christian Schick, with support from Strong Towns, a nonprofit that opposes highway expansion and Americans' dependency on cars.
On a recent Wednesday, four VCU officers and two state troopers issued 45 traffic summonses on or near VCU, including 11 for speeding and 11 for disregarding a highway sign.
The number of summonses written each day can fluctuate based on the calls of services and how long they occupy officers' time, Byers said. The department doesn't strive to issue a certain number, and a state law prohibits departments from setting ticket quotas for their officers.
"Officers are policing with a purpose," Byers said. "The goal is to change driver behaviors."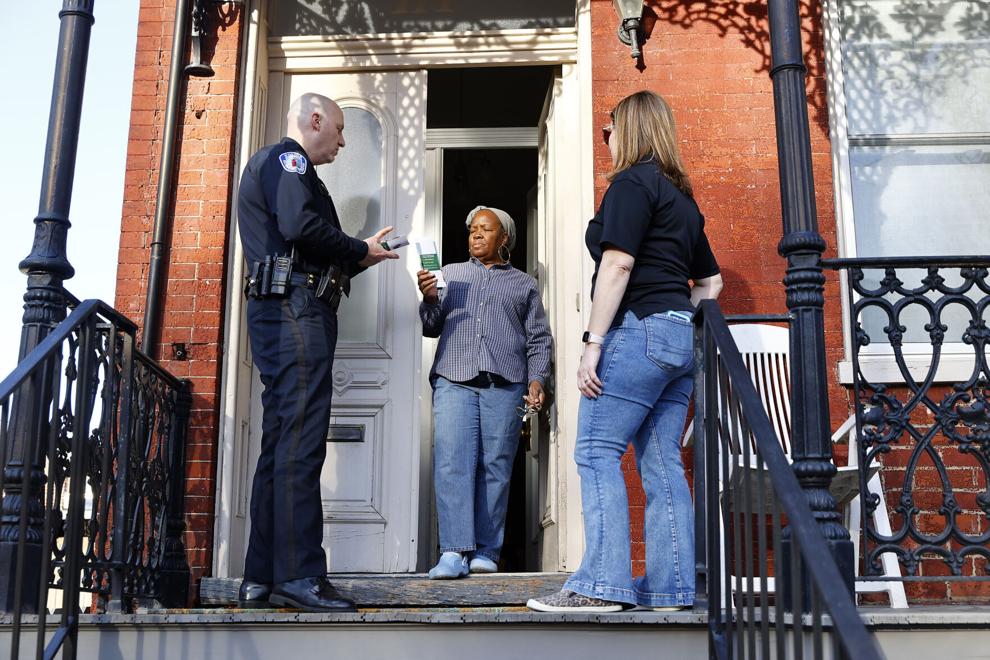 "Cameras are all over the city. Some are owned by the police department and some are owned by other city agencies," said interim police Chief Rick Edwards.
In an effort to reach the public, VCU officers dressed as referees and stationed themselves at a busy crosswalk on campus. When a pedestrian walked against the light or outside the crosswalk, they blew whistles and dropped yellow flags. Virginia law does not allow a police officer to stop a pedestrian who jaywalks.
Instead, the department has handed out flyers and posted on Instagram to get people's attention. One post showed a picture of a ticket for a driver going 57 mph in a 25-mph zone. VCU police also sent geofenced text messages that arrive on a students' phone when they approach certain intersections. The department says it has engaged more than 8,000 residents in a campaign that will conclude May 1.
The act of dressing as referees received some criticism as to whether the costumes struck the correct one and if they missed the point that intersections need structural changes to slow down cars.
The idea was to bring education and awareness to everyone, Greer said. "People are talking about it," he said. "It's eye-catching."
Factors outside VCU's control
VCU can't control every facet of traffic safety. It can't lower speed limits or redesign intersections, which are owned by the city. It can, however, make requests to the city, and the university is in the process of hiring a transportation engineering consultant to conduct a traffic safety and make recommendations.
The intersection where Khan was killed, Main and Laurel, could be more safely designed, said Jennifer Griffin, an urban designer who analyzed Khan's death for Strong Towns. The broad lanes and wide turning radius from Main to Laurel allows cars to drive dangerously fast, she said.
If the curbs featured "bump outs," narrowing the road, cars would drive slower, and pedestrians would have a shorter distance to cross. Main Street should no longer be considered a direct thoroughfare, given how it cuts through campus, she said. That's what the Downtown Expressway is for.
Other suggestions include lowering the 25-mph speed limit, removing turning lanes, raising the intersection and placing a crossing guard similar to the one outside the student center.
But Main and Laurel isn't the only problematic intersection. West Broad and Belvidere streets have been the site of the most pedestrian wrecks, and there are a number of other packed intersections where police spend their time, including West Franklin and Shafer streets and West Main and North Linden streets.
As part of its master plan, VCU wants West Grace Street to become the main thoroughfare of campus. It's narrower, and cars generally move slower there.
During his Wednesday morning patrol, Greer approached the black Chevrolet Cruze that had made an illegal left turn and asked for the driver's license. After radioing in the woman's name, Greer learned there was a warrant for her arrest. She had failed to appear in court for a charge of petit larceny, and her driver's license had been suspended.
The arrest would have to wait. She complained of chest pains, so Greer called an ambulance, which took her to VCU Medical Center.
Greer suspected a problem the moment the woman handed him a state-issued identification card and not a driver's license. Virginia residents can't hold both cards simultaneously.
"I knew it as soon as I pulled her over," Greer said. "I knew there were some issues."