UPDATE 3:02 p.m.:
RIB MOUNTAIN (WAOW) — The Marathon County Sheriff's Department is asking residents to avoid Rib Mountain Drive as crews work to repair a water main break on Rib Mountain Drive.
Drivers also can expect significant delays when traveling on Highway 51, with those delays lasting into tomorrow, said Sarah Severson, a spokeswoman for Marathon County.
Southbound traffic on Rib Mountain Drive is reduced to one lane, and northbound traffic is being rerouted.
That route is Valley Inn Way to Lilac Avenue, then to Morning Glory before getting back on Rib Mountain Drive.
Severson said those detours could also cause traffic backups from Interstate 29 West to Highway 51, so anyone going through the area should allow themselves extra time.
______________________________________________________________
UPDATE 2:51 p.m.: Rib Mountain is asking residents via its Facebook page not to use the water because it may be discolored.
Also travel will be impacted into tomorrow perhaps. It is unclear if the main will be repaired today with northbound traffic detoured and southbound traffic on Rib Mountain Dr. down to one lane.
__________
UPDATE: Northbound traffic is being rerouted from Rib Mountain drive to Valley Inn Way Road.
__________
RIB MOUNTAIN, Wis. (WAOW) — A water main break on Rib Mountain drive near Kwik Trip is impacting several businesses, and drivers are asked to avoid the area.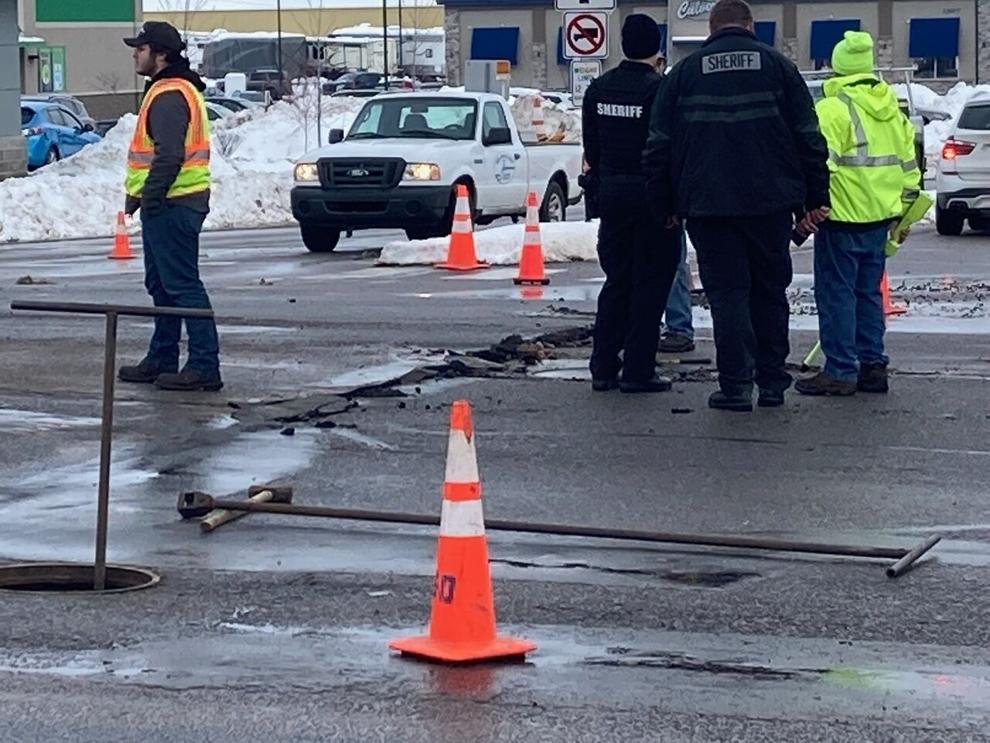 The Rib Mountain Sanitary District says a number of customers are without service including Red Robin, Dicks Sporting Goods and Batteries Plus. Red Robin is completely shut down; it's unclear if the others are.
It's unclear how the break happened, but crews are working to fix it.
This is a developing story.