Waterloo traffic pole damaged by semi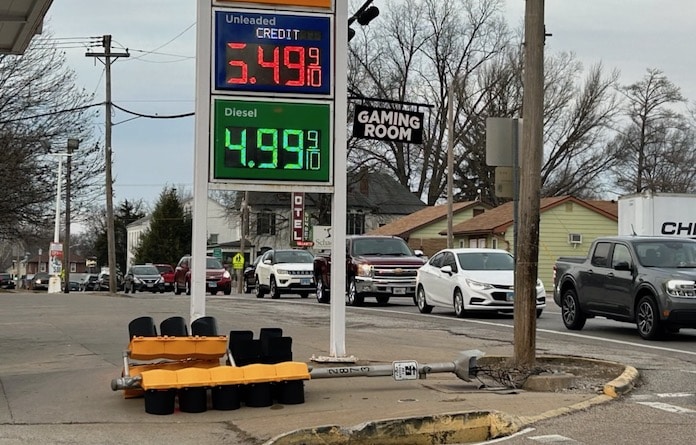 The Waterloo police and fire departments responded just before 4:15 p.m. Wednesday for a report of a traffic signal being struck by a truck at the intersection of Fourth and South Market streets.
A Dollar General delivery vehicle was attempting a right turn onto Fourth Street from S. Market Street when it struck the pole, resulting in the traffic signal coming to rest in the Circle K convenience store parking lot.
The remaining traffic signals remained in service while crews worked to restore the signal to its original position.